We've been working side by side with CO2 Bioclean to offer them support in their research of valid investors. Being sponsors and financial partner of the project, we are very pleased to announce…
that the project has obtained the EIC contribution of €6.6 million!
Its innovative concept, the support of a team of experts and people who firmly believe in a bright future for green technology have granted the success of the project.
Euroepan Innovation Council: NEWS
Find out more about CO2 Bioclean: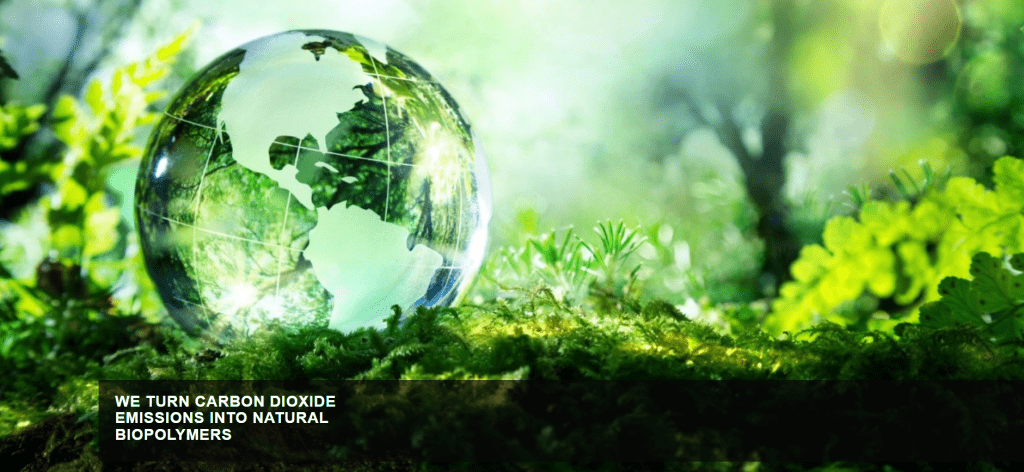 We use carbon emissions

to produce biodegradable biopolymers

to replace highly pollutant plastic materials.
PURPOSE
Novel business model enabled by a patented fermentation technology to produce 100% biodegradable textile fibers from CO2 emissions.
The mission of CO2BioClean is making valuable biodegradable biopolymers well-available by the efficient conversion of CO2 emissions.
We aim to contribute towards a plastic-pollution free planet by 2030, while creating a relevant impact on reducing industrial emissions.
BUSINESS MODEL
CO2BIOCLEAN business model consists in selling technology licenses for production of biopolymers to a CO2 decentralized sourcing network and distribution and sale of valuable polymers.
Our technology creates value by interconnecting the value chain of CO2 industrial emissions with plastics conversion. In this sense CO2BioClean represents an example of industrial innovation.
The CO2 emissions are treated through CO2BioClean Technology at licensors plants, therefore CO2bioClean will outsource manufacturing operations but will own in-house distribution operations.
KNOW THE TEAM
Dr. Fabiana Fantinel       
Founder and CEO
PhD in Natural Sciences and MBA graduate with more than 15-year experience in R&D at large chemical companies, such as BASF, LyondellBasell and Capgemini Business Consulting.
Dr. Alessandro Carfagnini      
Founder and CTO
MSc in Industrial Chemistry, manager for over 10 years in the family-owned company Softer SpA, sold to Celanese AG. Successfully launched SABIOMATERIALS, a bioplastics compounder.
Dr. Josef Glass     
COO
PhD in Engineering with over 15-years' experience in serving Boston Consulting, Bayer AG and advising several large chemical corporations on commercial and operational innovation.
Prof. Mauro Andriotto
CFO
Founder of AFS and EDSX. Prof. of Finance and Enterprise Risk Management at SDA Bocconi, Univ. of Pisa and Univ. of Genève UBIS. Former quantitative leader at EY for South Europe.
Dr. David Newman, BA Hon Communication
Advisory Board
Managing Director of BBIA, has been working in the environmental field since 1988, formerly as Director of Greenpeace in Italy (until 1997) and then in waste recycling, bioplastics and biogas (from 1998 to present time).
Prof. Helmut Schwab, Biotech
Advisory Board
He has more than 40 years' experience in industrial biotechnology and fermentation. Prof. Schwab has worked extensively on biological CO2 fixation for bio-production of chemicals, fuels and biopolymers in several research and industrial projects.