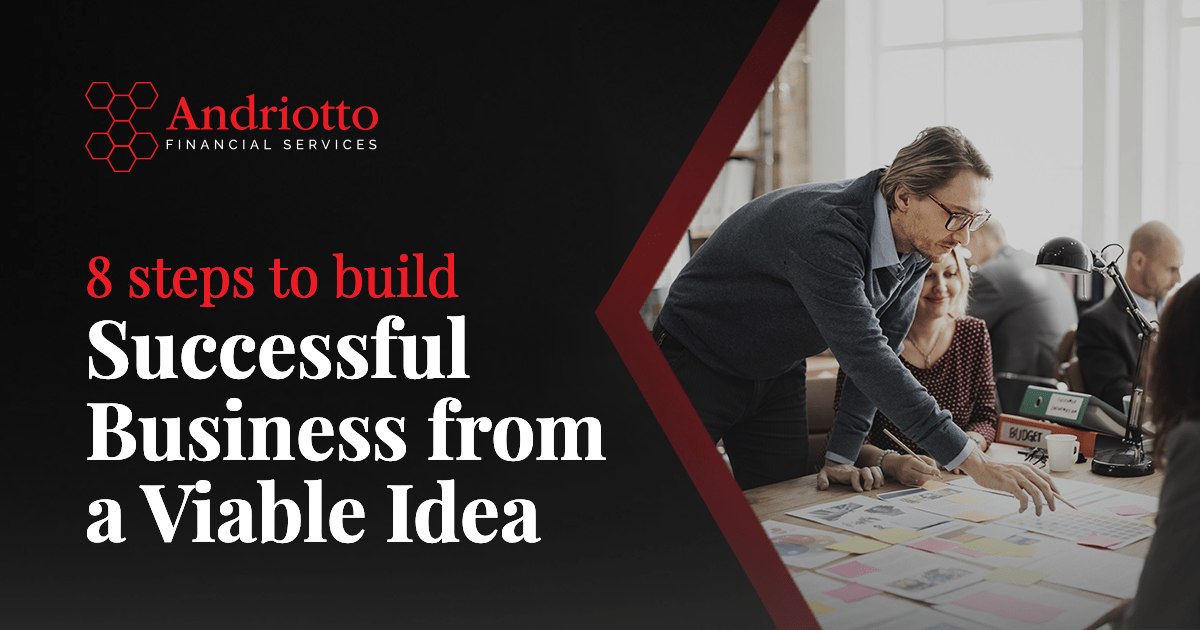 Article by AFS Marketing Manager – Yasen Rachev.
When the startups like Uber and AirBnb have taken the world by storm, it is easy to assume the path to creating a successful working business is full of flowers rather than insurmountable challenges. Reality might be very different, though. A lot of business ideas fail because they overlook a lot of pertinent factors that impact the sustainability of a business. So how do you know yours won't face a similar fate on its way to the dreamt success?
Whether you are preparing for fundraising via an ICO or STO (in which case we can introduce you to our Investors Network), or just seeking customers. In all those cases we have put together steps that are a MUST for a business idea to be successful:
Choose the Right Industry: 

For any business to work, the business should offer a credible solution for a problem that people have. What is also important is that you have the expertise to actually solve the problem efficiently. Try to look for opportunities to solve incompetent processes within your own industry. Chances are, there are many..and since you've already got expertise in the area, you get a head-start. If you choose an industry different than your own, make sure to speak to professionals in the field to gather a real understanding of it.

Identify Your Target Audience:

Not everyone is going to buy your product or service, no matter how good it is. Therefore, identifying the right group of buyers helps you focus on their needs to develop on the idea. Sales and marketing efforts can be directed towards this group as well. For instance, if you want to sell funky graphic tees, you should target millennials or teenagers. You can skip a brick-and-mortar shop as this group readily buys online. This helps you save cost and also helps you reach them effectively.

Identify Your Unique Selling Proposition:

Unless you are offering a patented product, there would certainly be some people who'd have already tried offering a solution for the same problem. How is your business better than the rest? Focus on things others are not doing to develop your strengths. Also consider the obstacles in the industry to understand why your solution may have not been implemented so far.

Validate Your Idea:

What if you are offering a solution to a problem that not many people face or want to pay for? Validate your idea with surveys, talks with people in the industry and most importantly their consumers. Do not underestimate the importance of market research. It's always better to do thorough research now than to discover that there's no demand later.

Know your competition:

This not only helps you understand what you can do better, but also allows you to identify potential threats to your business. Gather statistics like website visits, online presence, quality and cost of their products or services to assess what you can do better. There might even be some needs that are not being met. Target those.

Do a Financial Assessment:

This means evaluating how long you can last with your own funds and studying the scalability of your business. It also means choosing a viable business model as it is one of the core requirements of any business. It is also essential that you do proper risk management to eliminate chances of failure. If it's a high-growth potential business, it would certainly require investments from VCs and angel investors. Do your due diligence as you don't want to go out of business or to be laughed at in investment meetings. Consult Financial Services Firms like

Andriotto Finanical Services

to conduct Risk Analysis.

Develop a Solid Business Plan:

After you identify what your revenue model will be, it is important that you make a full-proof business plan that is clear in its objectives and contains all the facts and figures required. This includes projections, financials, strategy etc. Seek professional help for developing plans that win over  investors.

Get yourself a mentor:

It's not easy to run a successful business without proper support. All successful businesses have advisors who have business experience and provide management advice. Getting a mentor can a go long way in identifying things you may have overlooked.
In need top-notch corporate financial advising? Get in touch with Andriotto Financial Services.