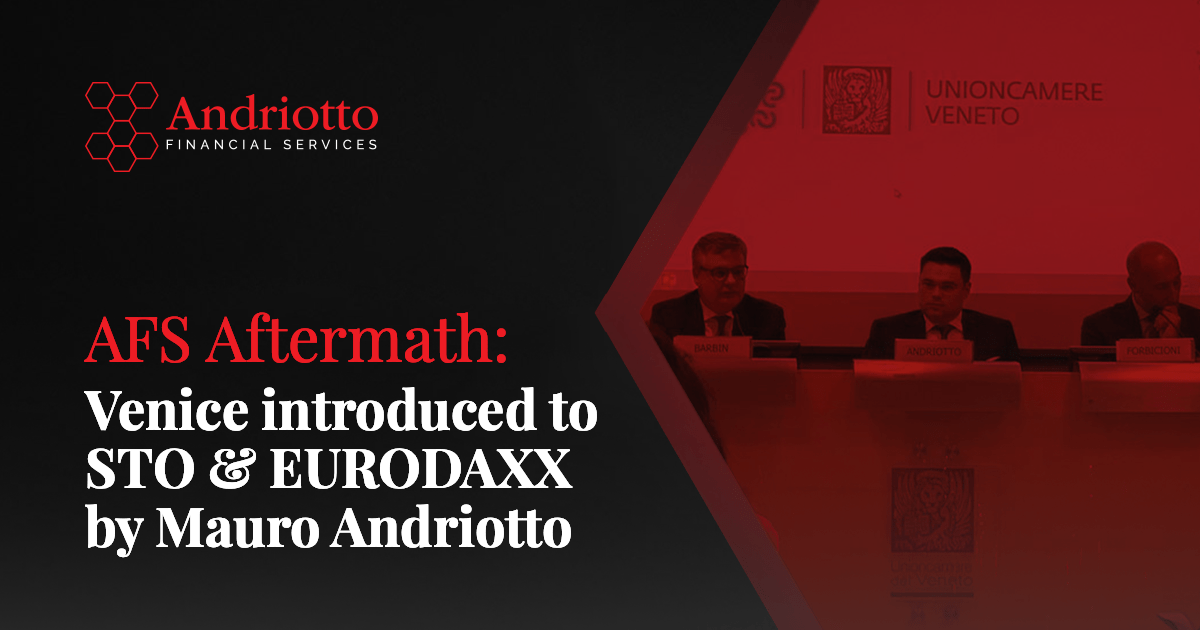 In the spirit of innovation and constant progress, AFS' Founder, Mauro Andriotto was invited by the Unioncamere del Veneto to participate in their event in Venice, Italy on 25.06.2019 – we would like to present our gratitude for the quality experience, valuable time and thought-provoking discussions.
There Mr. Andriotto had the opportunity to introduce the methodology behind Security Token Offerings (STOs) – the way they work, as well as the benefits they bring to the modern economy. What is worth noting here, though, is that apparently, as Mr. Andriotto himself stated:
"Companies are more and more interested to understand the opportunities alternative capital markets channels provide…"
Attention grabbing for the all attendants also turned out to be one of the first public presentations of EDSX – the European Digital Asset Exchange, which is soon to be officially launched for public use to all interested in investing in digital assets (tokenised securities). But more on that will be announced as the time goes by.
In the event an important part took real investors from WEL which was a big plus for the companies that presented their products during the panel – speaking of the IOT-revolutionizing Bloomyt (www.bloomyt.com) and Wel.
By what has been discussed in Venice, as well as in the previous event AFS has attended – organised by CV Labs Zug, it's obvious that blockchain and digitalisation of securities is gaining serious traction in the financial world, turning tables of how fundraising is being handled.