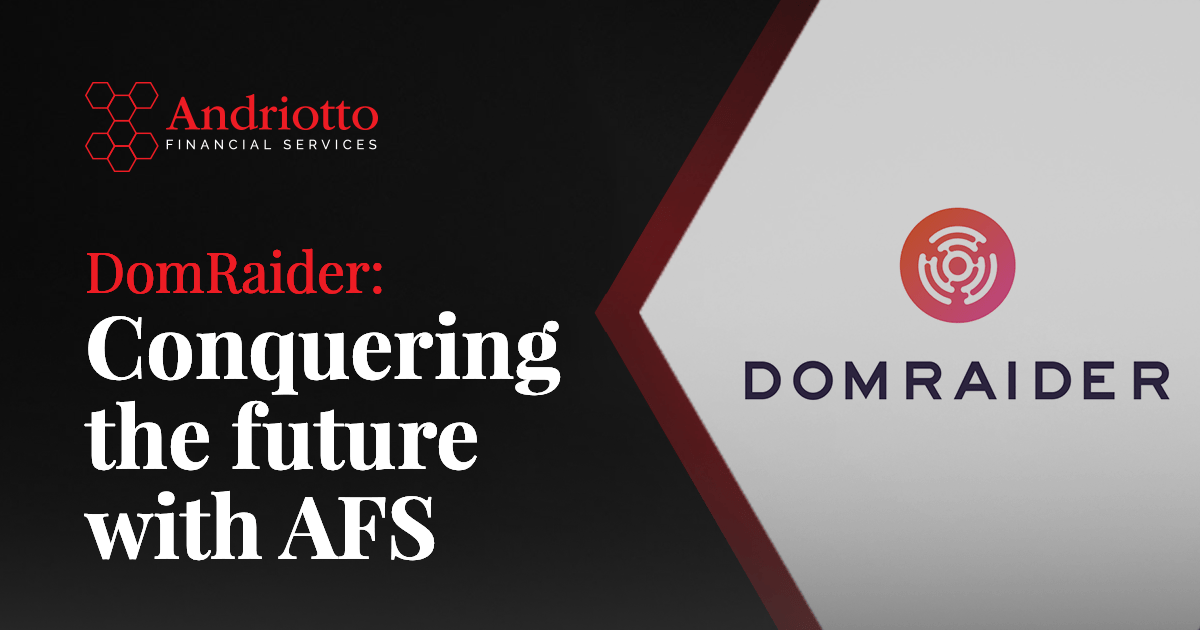 The independent French-based company – catalyst for ideas and solutions fueled by pioneer mindset and resources, DomRaider recently expanded their advisory board with the participation of AFS' Founder and Top ICO/STO Expert, Mauro Andriotto.
DomRaider is the latest project to benefit from the onboarding of Andriotto Financial Services and AFS' Investors Network. Their story begins in 2013 when Tristan Colombet uses his entrepreneurship experience from the #1 casual gaming platform in Europe he has previously found to establish 4X which is later to become DomRaider – a company using hight tech solutions for real-life problems and technological challenges.
"The group's historical activity consisted in drop catching expired domain names and selling them at auction. In 2017, the company took a turn for blockchain and held the first-ever ICO in France with the objective to develop the first blockchain-based, real-time, auction platform. The DomRaider Group then reorganized its activities around two new brands: Auctionity, the auction platform for the bubbling world of crypto-assets, and Youdot, for the qualification and sale of expired domain names."
With a team of 40 members passionate and expert in technology, marketing and business, DomRaider approaches projects and challenges with a wide scope, bringing nothing else but progress.
In 2018 they also launched their Minimum Viable Product, constantly developing it to reach the point where DomRaider are now about to open their capital to outside investors by carrying out an ETO. This brand new form of fundraising would allow the company to speed up the development of their blockchain brand Auctionity. It would also give investors liquidity on exchanges.
For details, visit DomRaider's official website.
Andriotto Financial Services is looking forward to a great long-term partnership!
Having a project? Seeking funding? Contact AFS and meet our Family Office, VCs and other Institutional Investors now!