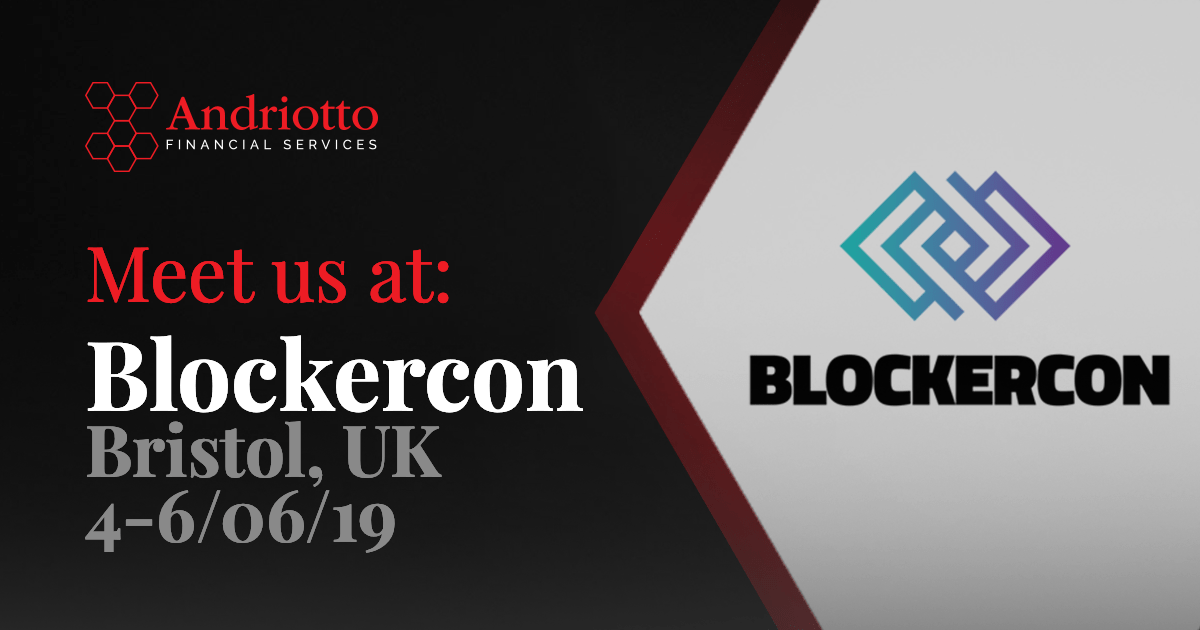 Blockercon 2019: Bristol's Biggest Blockchain event (https://www.blockercon.com/day-two) will be be held on 04-06/06 in London, UK and Andriotto Financial Services will be attending.
As official equity partners of the Swiss multi-million AFS will be represented on the event by our Founder, Mauro Andriotto, who on 05/06 @ 3:20pm will be having a speech on the financing problems of SMEs and the numerous valuable opportunities STOs provide.
The panel will cover topics including how STOs are done, what are the steps, what is the timing, what are the Pros and Cons compared to traditional financing models. For all attendees Mr. Andriotto has also prepared some intriguing business cases to put on the table.
Looking forward to meeting you!